Morning and happy FriYAY!
It's day something or other in lockdown for us in Sydney.
I hope you're all well and safe!
On the plus side we had some fantastic successes this week.
My podcast with The Adviser went live this week.
The editor Annie Kane and I discuss comprehensive credit reporting:
It's a 30 minutes podcast and will help with your understanding of credit reporting.
Things like repayment history information and what is your credit score.
Here's a link to the web page about the episode:
https://www.theadviser.com.au/elite-broker/41911-in-focus-the-new-credit-reporting
Also, I wanted to share a great success story from this week.
We had a new broker come to us on 30th August with a client of his.
He couldn't get her the first home owners grant scheme loan.
She had one default listed on her credit report.
31st August I received the credit report from his client and she came on board.
Today, 3rd September, I got a default removal confirmation for the client!!!
MIC DROP MOMENT!!
Broker is over the moon as he needed the default removed due to the nature of the loan his client required.
(First home buyer etc etc).
Anyway, thought I'd share some good news to bring us into the weekend!
Oh…..and I had a chair dance at my desk to MC Hammer just now hehe!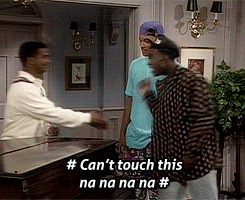 Happy weekend everyone!
Contact us through our website here if you'd like a free health check of your credit report.
Take care and be kind to yourselves and each other.
Happy FriYAY!!
Victoria Coster
CEO | Credit Repair Specialist
Credit Fix Solutions | Credit Fix Lawyers
AFCA Member # 82962
E: victoria@creditfixsolutions.com.au
*This article is not deemed financial advice. Please go to www.moneysmart.com.au for free finance tips
Or call The National Debt Helpline on 1800 007 007 if you are experiencing financial hardship.